There were many reasons on why I wanted to attend the 2018 Public Relations Student Society of America (PRSSA) National Conference but they all boiled down to me needing some help. Career advice. Guidance, whatever you want to call it because I am a little overwhelmed, even if I pretend to have it together.
The public relations industry is competitive, and I'm not just trying to get my foot in the door. I'm trying to get my whole body in and that is a rather difficult task. The first step to making things happen is listening to those that reached great heights in their own career. Since I was a PRSA Foundation Grant Recipient, I was also very interested in hearing the insight from professionals that were of color, particularly those from the black community. So, when sessions began, I took note and notes.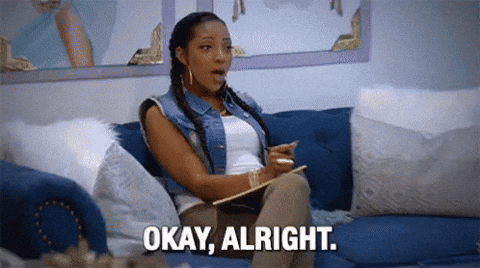 On the second day of the conference, I listened to Cheryl I. Proctor-Rogers, APR and Raymond L. Kotcher, both PRSA Fellows share their wisdom with a room full of students. Their tips were so insightful that I wanted to pass it along to my fellow young professionals. I hope this can guide you in your career endeavors.
It Takes $0 To Invest 20 Minutes to Your Career  
"Being a life-long learner is important to me"

– Cheryl I. Proctor-Rogers
We know that in writing, branding, or social media, consistency is key. The same rule should apply to career development. It's important to allocate time to be curious and learn new things to enhance skills and our professional toolkit.
Have you been meaning to write a blog post? Get on it, sis. Do you want to learn how to make graphics? Make a free Canva account and watch some tutorials. Adobe Spark also is very helpful. Curious about the life of an industry professional? Send an email for an informational interview (after proper research, of course). We're developing ourselves and our career by consistently doing these small 20-minute tasks and adding them into our everyday routine.
Own The Elevator Pitch
"Know your words."

– Raymond L. Kotcher
Before approaching anyone we may want to impress, it is a good idea to have a plan of what we want to say to them (think elevator pitch). First, we can start the conversation by sharing a genuine compliment or commonality we share. Hopefully, that will bleed into a fruitful conversation where we have the opportunity to share your passions, skills, or goals. When we "know our words," the deliverance of our elevator pitch will be genuine and to the point.
So, practice that pitch and identify the key things you want to share about ourselves to professionals. From there, practice your delivery.
Also: listening well >>>.
Hey, Just Do It  
"I was always open to change and trying new things."

– Cheryl I. Proctor-Rogers
For those of you graduating within a year or two, you might already be imagining what your post-grad life will look like. Yikes, right? There are so many variables to consider. Ultimately, we need to remember to be open-minded. This rule applies to all parts of life but specifically, the adventures you can take with your career. Whether it be a new position, city, or industry, allow yourself the space to explore your interests. As young professionals, failure is inevitable, so let's fail early. There is so much to explore and experience, so if there is something that peaks your interest, go for it. Who knows, you might find your lifelong calling.
Network, But Make It Authentic  
"It's not who you know, but what they know about you,"

– Cheryl I. Proctor-Rogers
Public relations students know the value of networking. However, building your network goes beyond just providing a business card and hoping for the best. It's about fostering a genuine relationship with your peers, mentors and role models. Share what you're passionate about. Be the type of person that not only graciously accepts opportunities but also passes them along to others. To summarize a quote by the late Maya Angelou, people will always remember how you made them feel, so leave them with a great impression of you.
New Experiences, Same You
"Carry your moral compass with you. For yourself and for the industry. We're going to count on you."

– Raymond L. Kotcher
Wherever you end up working after graduation, you should feel welcomed. Company culture and values play a role in your long-term happiness, so join a team that you are proud of. There is value in working for a company that you believe in and working with leaders you look up to.  Also, just because you are young, does not mean you do not add value. You are capable and deserving, so occupy the space you are in and speak your mind. You are the future of the PR industry, be true to yourself and let your moral compass guide you throughout your career.
If you have some knowledge to drop, please share it in the comments so we can all get this bread!!