It's no secret that college is expensive. Tuition costs alone have most students by the neck but beyond that, there's also housing, food, etc to factor in. So, what is a college student to do? I mean, it would be nice to study abroad or attend that professional conference that may line you up down the road.
For so long, college counselors and professors encourage students to apply for scholarships but honestly, a lot of us still seem to be at a loss.
Like…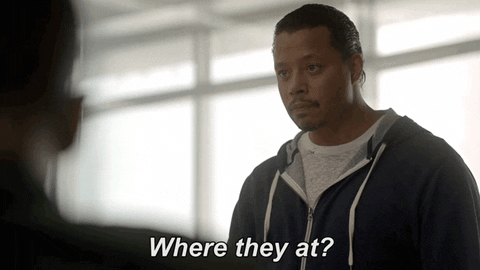 The good news is that they do exist but most times, they're just hidden in plain sight. They're not properly marketed and they slip through the fingers of so many students that desperately need them. In my years at college, I've built– excuse my light flex– a strong resume of securing scholarships. Since I was raised right, I do want to pass on the knowledge for those that are struggling for paying for school and beyond. These four different methods have helped me keep my head afloat while in school and I hope that one of them can support someone out there!
1. Hit Up Your Department
 At most universities and colleges, there will be scholarship opportunities for students in each department. Typically, those departments, depending on how big they are, may have scholarships specific to each major in that department. While you can visit your department's website, I wouldn't trust just that at face value as they may not update it. Visit the physical location of your department and ask the front desk attendant for opportunities. If they end up being useless, ask the Chair of the department. Ask your professors.
In my experience, your university will also have campus-wide scholarships that will focus on community service, campus leadership, etc. If you aren't busy at school handling things, look into areas where you can and you can also qualify for those scholarships too. Keep asking questions and keep your ear to the ground on scholarships in the department/college and university at large. Unfortunately, you may have to do a lot of grinding on your own but when that check clears? It'll be all worth it.
2. Find Local Non-Profit Organizations
There are so many different nonprofit organizations across the world that do fundraising year-round to offer scholarships to students in their community. Your job is to find them! A good rule of thumb is finding national organizations because they may have local chapters. Some local chapters offer scholarships specifically to those that reside in certain counties and cities. There are organizations like the American Association of University Women that give hundreds of thousands of dollars to women in college throughout the country.
3. Embrace Your Roots
 Diversity and inclusion are important in any sector, and there are organizations that are dedicated to giving scholarships to students that have historically been disadvantaged. For my people interested in the communications/marketing industry, there are organizations such as The LAGRANT Foundation which is dedicated to creating space for minority students in those fields. They award $2.5k for undergraduates and $3k for graduate students (!) so I highly recommend looking into it. These opportunities exist for many industries, so if you identify as a minority, know there are people who want to help you excel so look for these opportunities!
If you go to a junior college, you may also have a strong chance of being awarded a scholarship. For example, at my junior college (JC), there was a scholarship dedicated to black students by the Black Staff and Faculty Association. My scholarship ranged between $600-800 and because my JC was predominately Asian and I had a strong application, I had a high chance of being awarded and I did!
The lesson of the story? Your community wants to see your excel so find those people who will propel you to where you're meant to be.
4. FYI Your Parent's Employer May Have The Bag
Depending on where your parents work, there may be opportunities for you to get scholarships from their employer. Some corporations, universities, and even retirement homes offer opportunities where children of employees can apply for scholarships. So, ask around, sis!
Remember to utilize Google, bang on the door of Financial Aid counselors, of academic counselors (they be knowin') and ask upperclassman.
Please feel free to also message me if you have any questions!
💛
Elsa